The Harbourview
After almost 30 years as 'Harbourview Lodge', the time seemed right for a change of name and a change of direction. So, henceforth, we will be known as 'The Harbourview'.
What's in a name? Well, for a start, 'Harbourview' is quite common in New Zealand, not surprisingly, given a coastline as long as ours, and all those harbours and all those views. There's a Harbourview Motel quite close to us, in Coromandel town – and guests have indeed turned up at one when they should have been at the other. And we did once get almost 20 bookings for a weekend, all from guests looking for accommodation for a major Napier event. Yes, there's a (large) Harbour View Lodge there too!
And what is a 'lodge' anyway? For many, it means something specific – out of the way, possibly quite luxurious, boutiquey, fireplaces, fine dining, that sort of thing. That's not really our Harbourview at all.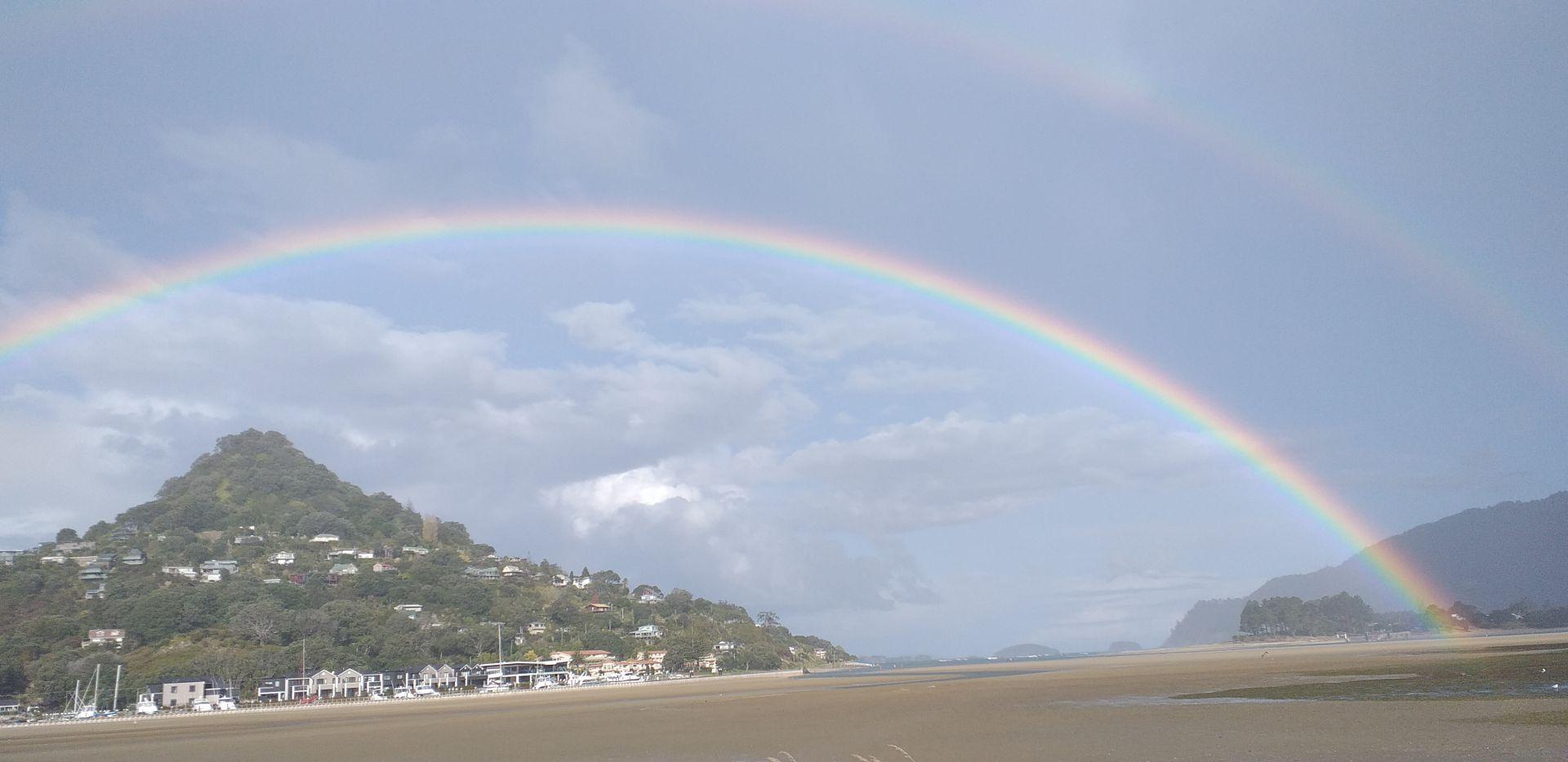 Ultimately, it's all about 'The View' and ours is really something very special indeed. We look out across the 'Harbour' a large, tidal expanse, where the Tairua river meets the Pacific Ocean, to meet the protective gaze of our stunning Mount Paku. It's a volcano that was last active over 7 million years ago; now, almost 180 metres high, which appears to be wrapping its arms, guardian-like, around our community. And it's not only a view, but a constantly changing variety of views, depending on time of day, weather and, of course the tides. Tairua itself means 'two tides', and the Harbour transforms twice a day into a vast expanse of sand, or a vast expanse of water (albeit not very deep). The sun rises just to the east of Mt Paku, often gifting us the most spectacular sunrises. It sets behind us, but we see the setting sun reflecting off the windows in all the houses built into the hillside. The full moon, not to be outdone, rises behind the mountain too, reflecting a huge beam back across the water. Sometimes the summit is in cloud, sometimes it sticks it head out of the cloud. Rainbows form above it, seeming to form a protective multi-coloured bubble.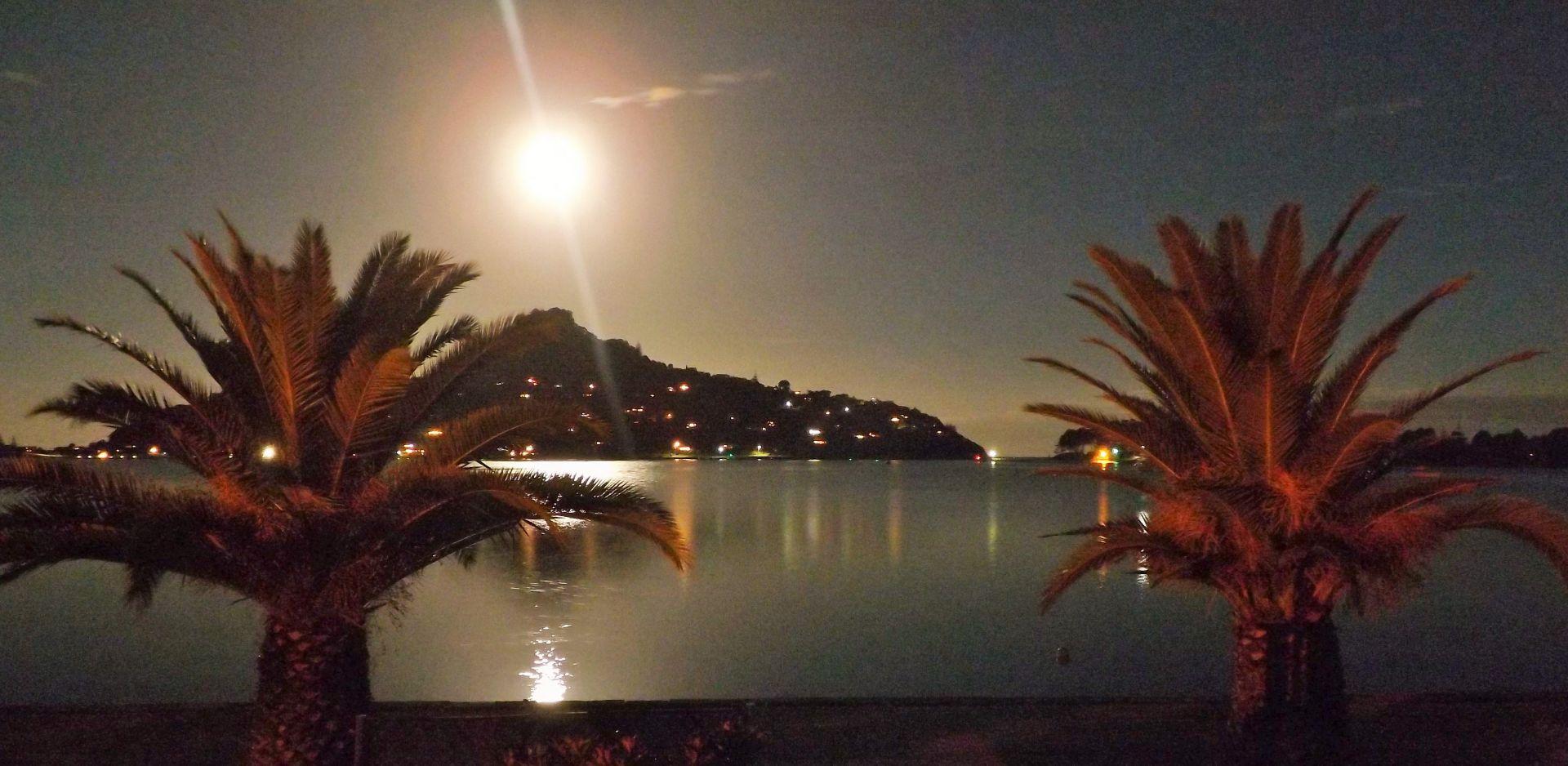 All kinds of activity can be seen – a myriad of boats, heading out to sea to fish, or jetskis, kayaks and swimmers at their own speeds. At low tide, when the water is all elsewhere, dog walkers take a sandy stroll, games are played, horses ridden, shellfish collected. It's a bird-watching paradise too, especially either side of low tide, when the moist sand teems with edible life, providing our endemic and migratory birds, godwits, herons, oystercatcher, dotterels, kingfisher and many more with a big feed.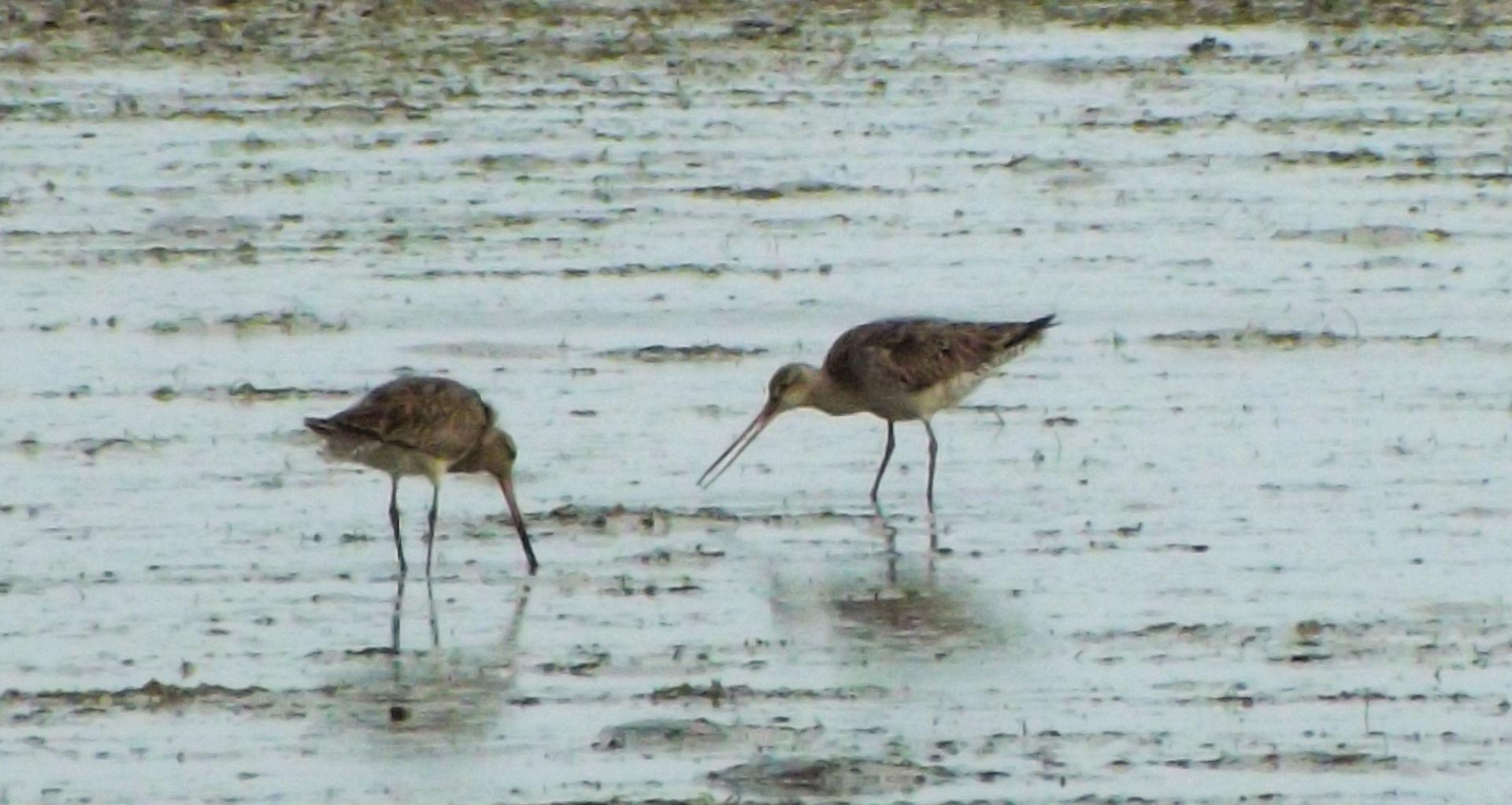 There's a famous Scotch Whisky brand 'The Glenlivet', one of several distilleries on that Glen, but deemed so special that it was given Royal permission to be 'The'. That's how we feel about 'The Harbourview'. Come and stay. You'll love the views!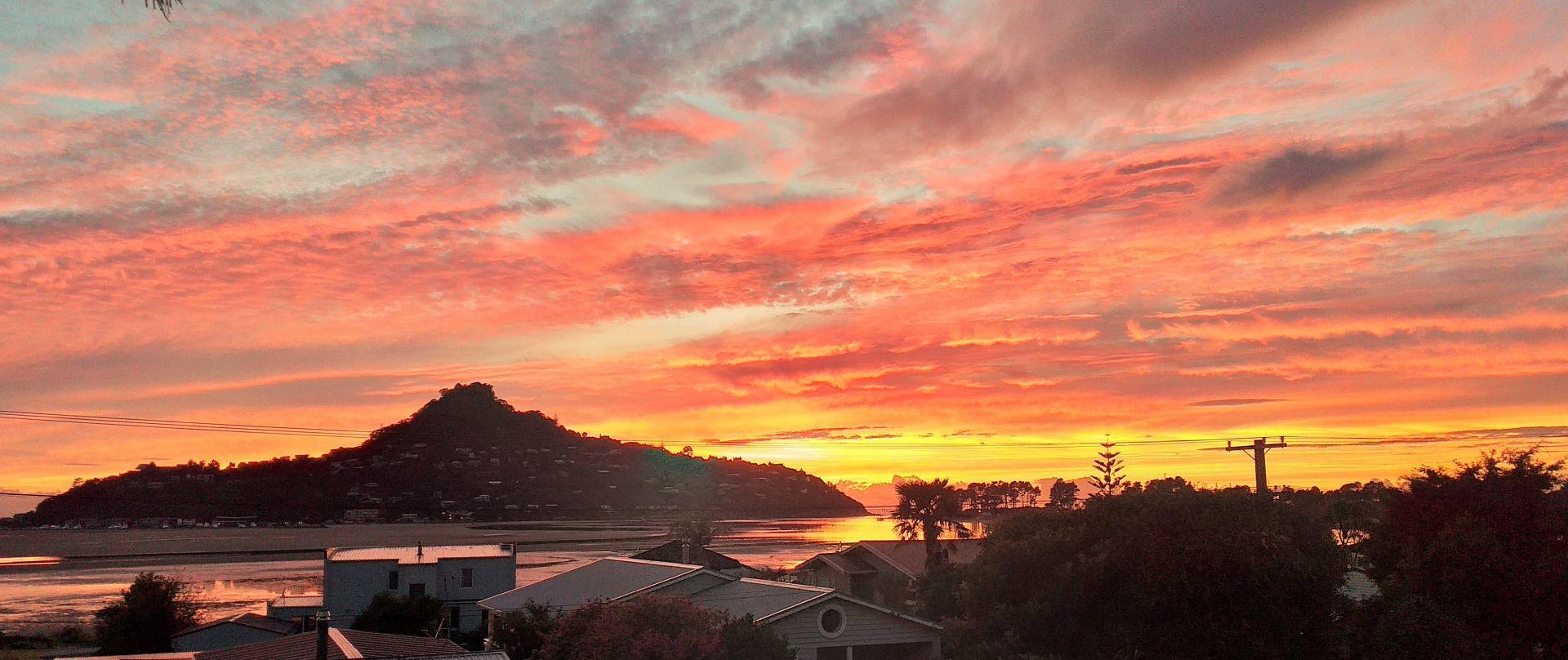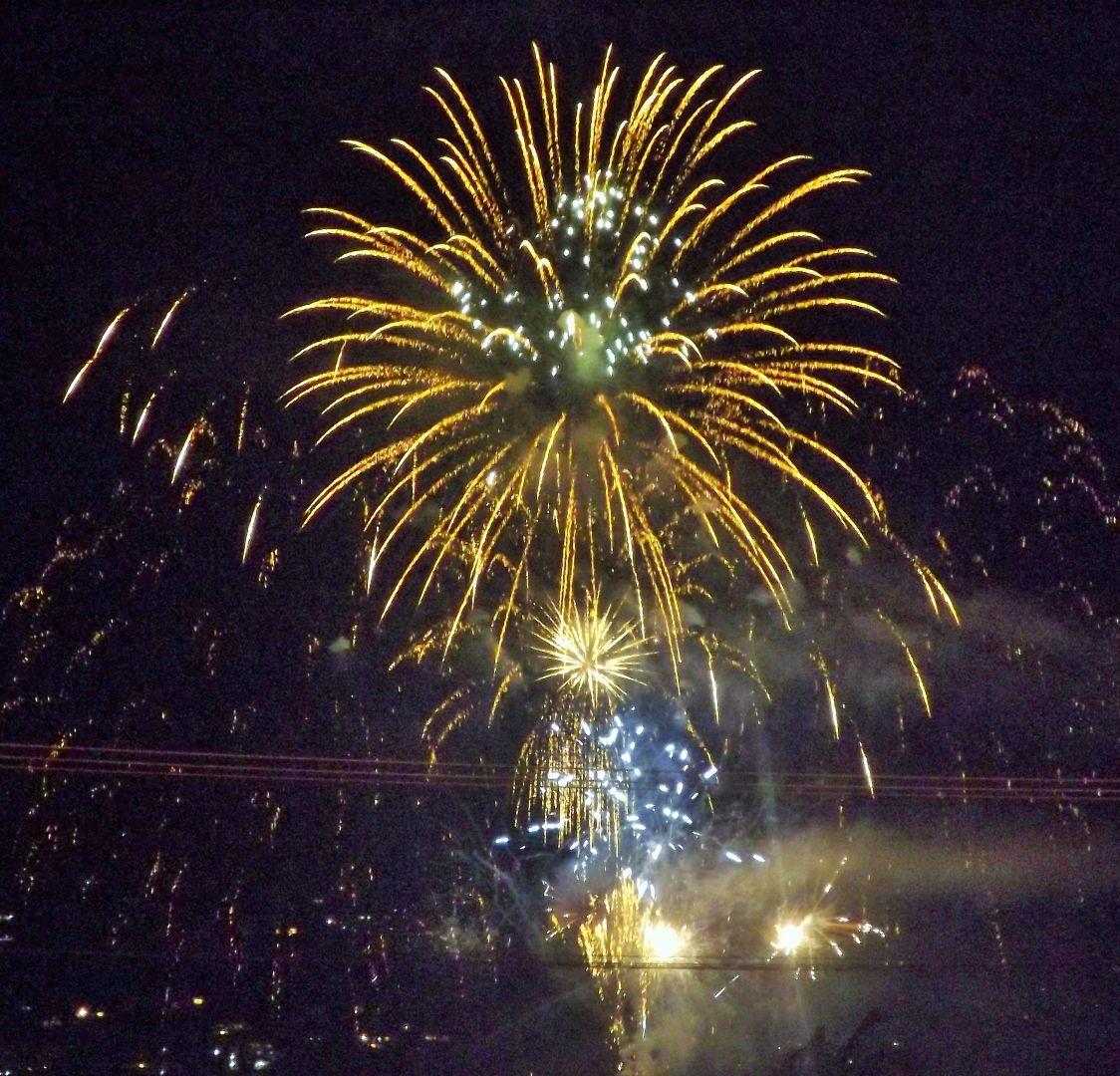 What our other guests had to say
It was a wonderful 2 night stay. Great view, comfortable rooms and a fantastic breakfast. Chris and Jane are wonderful hosts. We would recommend this spot to anybody. It is a great gateway to the tourist spots in Coromandel. We visited great beaches, a little winery and much more.
Pukeko N
This was a beautiful home away from home. The hosts were so helpful, courteous and friendly. Comfy rooms and great shower. It is set in walking distance to downtown and right on the ocean. . They serve a delicious breakfast. Their home is as clean as I've ever seen a B&B. They even did...
Annette H
The bed was comfortable and Chris was welcoming. We had a nice breakfast looking out onto the water. However, the shower was very cramped, there was nowhere to put anything - there was hanging area. More plugs are needed for recharging phones etc and the guest lounge was too small. As there are...
doetje, Byron bay, Australia
Read More Reviews